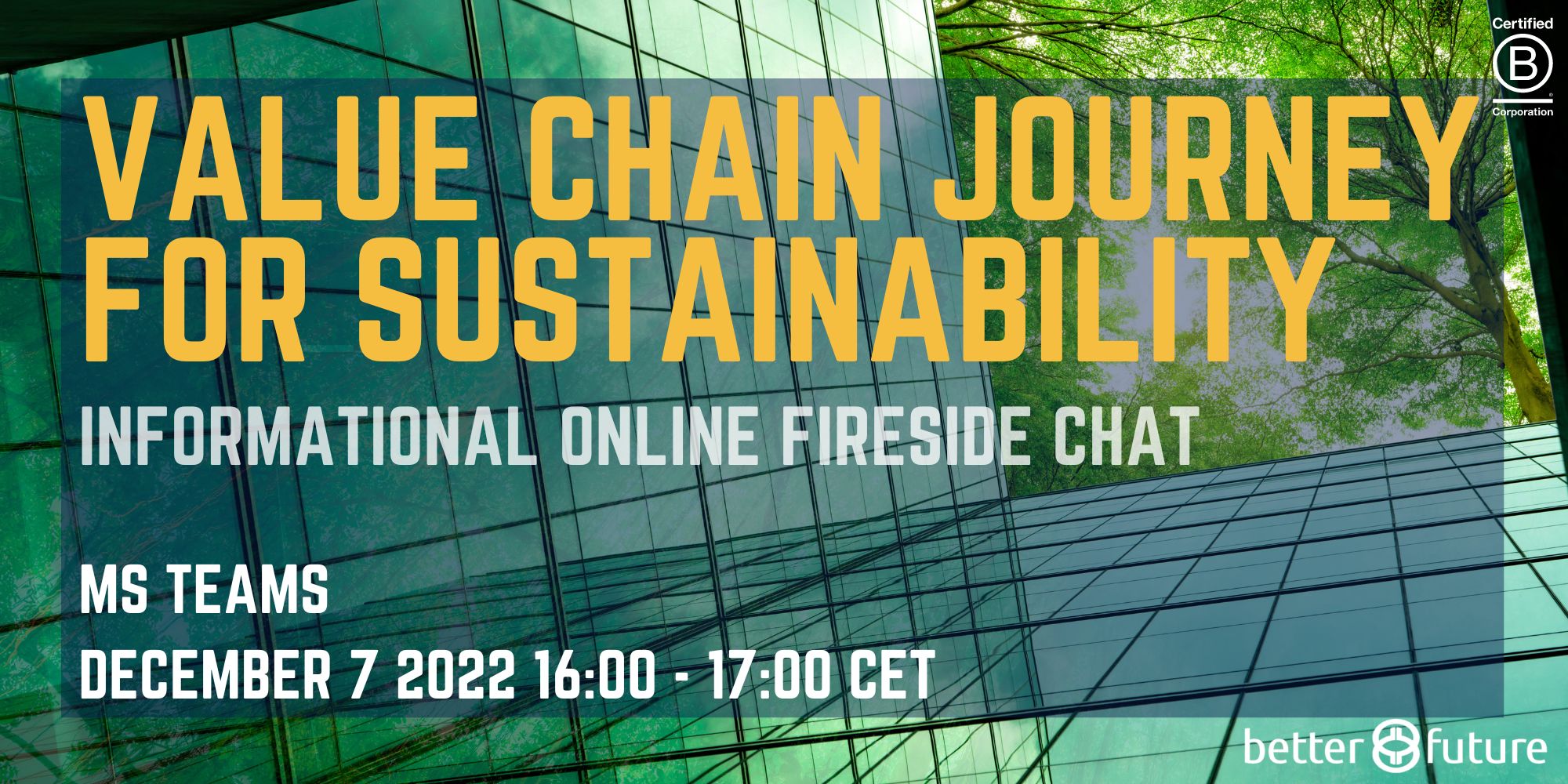 Sign up for Wednesday December 7 16:00 - 17:00
Join us at the 'Value Chain Journey for Sustainability' webinar
Value Chain Journeys are a powerful way to connect with suppliers, partners, and clients in a human way to unlock synergies, deepen mutual understanding and learning, and strengthen collaboration and ownership.
Join us to hear about the lessons we've learned on one value chain journey with one of our clients and how you can get started.
As pressures to meet social and ecological targets build, it is more important than ever to work together to move to action and implementation. Let's work together to make the necessary epic shifts for a better future.