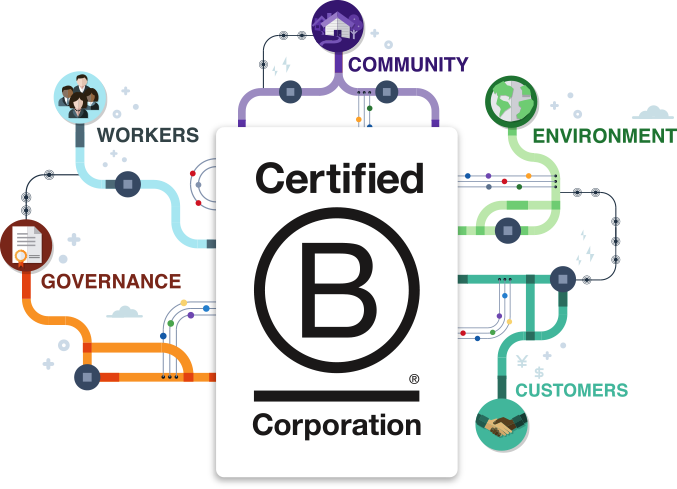 Become a B Corporation!
Better Future is a Certified B Corp Leader® and
B Corp's nr.1 radical transformer
, labels that we're proud to wear.
We work with you, if that want to get the label too. To move from a shareholder led company to a stakeholder driven business requires a complete examination and refocus of your activities, business model, all operations and the impact that each of these factors has on all your stakeholders. To become a business as a force for good.
We can help you with:
B-Certification process
Translate the

B-Corp philosophy into strategy and day-to-day operations



Whitepaper B-Certification
Boozed for B Corp
At the moment we are working together with Boozed Events to become B-Corp certified. We took responsibility of the administrative process and are collaborating with an internal team to translate the philosophy to daily leadership.

BVDV Advocaten en Fiscalisten
We supported the frontrunner law firm BVDV in their B Certification journey. We helped them translate the B Corp philosophy into their own manisfesto.